As fans expected, the studios delivered tons of fresh looks at the coolest gadgets, characters and footage from the most talked-about upcoming flicks.
The festivities got under way with Seth Rogen's reveal of the souped-up, machine gun-enhanced '66 Chrysler Imperial that he'll be handling in his upcoming adaptation of
"The Green Hornet."
Fans also got a chance to view footage from the newly named
"Tron Legacy,"
featuring a lightcycle race, an appearance by star Jeff Bridges and generally drool-inducing visual effects.
The king of 2007's Con,
"Iron Man,"
delivered some stellar footage from the sequel, including shots of War Machine, complete with armor and a massive array of weapons. Don Cheadle told us that War Machine's presence in the film will be "significant."
Tim Burton
and surprise guest
Johnny Depp
showed off a teaser trailer for "Alice in Wonderland" and discussed all the wacky characters that populate the film.
After a decade of work on his sci-fi revolution
"Avatar,"
director James Cameron talked about the fresh footage he would unveil at the Con and how the film would indeed live up to the hype.
The sneak peeks went on and on, including a preview from producer Peter Jackson's dark, gun-toting, aliens-trapped-on-Earth saga
"District 9"
; a new poster for "Jonah Hex," revealing the scar-faced, gun toting Josh Brolin alongside co-star Megan Fox; and much, much more.
The Con also delivered a steady stream of casting updates. We learned that in "
Green Hornet,"
Cameron Diaz
would play Casey, a secretary to Britt Reid, and Nicolas Cage will become the gangster Chudnofsky.
In what could make for a strange sight, director Robert Rodriguez talked to us about the possibility of casting
Robert De Niro
and
Lindsay Lohan
in his film "Machete."

What about this talk of Superman without Superman
? That is, Brandon Routh possibly being replaced by another actor for the role of the Man of Steel? "That's a tough question to ask, but I trust that everything goes as planned, and I'd love to return to the character," Routh told us. "I love the character and loved working with Warner Bros. and Legendary Pictures, and I'd be happy to come back."

David Tennant
of
"Doctor Who"
fame denied that he's being considered to play the lead in Guillermo del Toro's "The Hobbit." And the animated adventure "Astro Boy" got two new voice actors —
Samuel L. Jackson
and
Charlize Theron
— though we don't yet know which characters they'll be playing.
The Stars Speak
"New Moon"
stars discuss such things as Bella and Jacob's chemistry, Kristen Stewart's manic-depressive journey in the film and all the screen time Robert Pattinson will receive.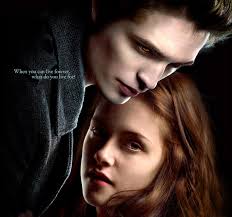 Megan Fox
, of the upcoming films "Jennifer's Body" and "Jonah Hex," proved her geek cred and talked about who is truly the hottest actress at the Con.

Scarlett Johansson
wouldn't tell if her "Iron Man" character, Black Widow, is meant to be a hero or a villain. Similarly, Cameron Diaz did her best to keep her lips sealed about her role in "Green Hornet." And Denzel Washington mused about the possibility of on one day playing Barack Obama.
In the end, the Con served its primary purpose: getting us pumped to see all this great pop-culture entertainment. But when?
While Gary Oldman told us that he expects shooting to begin on another
"Batman"
film next year, writer David Goyer told us that we shouldn't expect filming to begin so soon.

"Superman Returns"
vet James Marsden told us "there's always hope" for a new Man of Steel film. Director Matthew Vaughn expects "Kick-Ass" to hit theaters in the first quarter of 2010.
And one of the producers of ABC's
"Lost,"
which is entering its final season, said, "We've worked so hard to basically do something that we didn't feel had ever been done before, which was take a highly mythologized show and arguing for an end date three years out."